---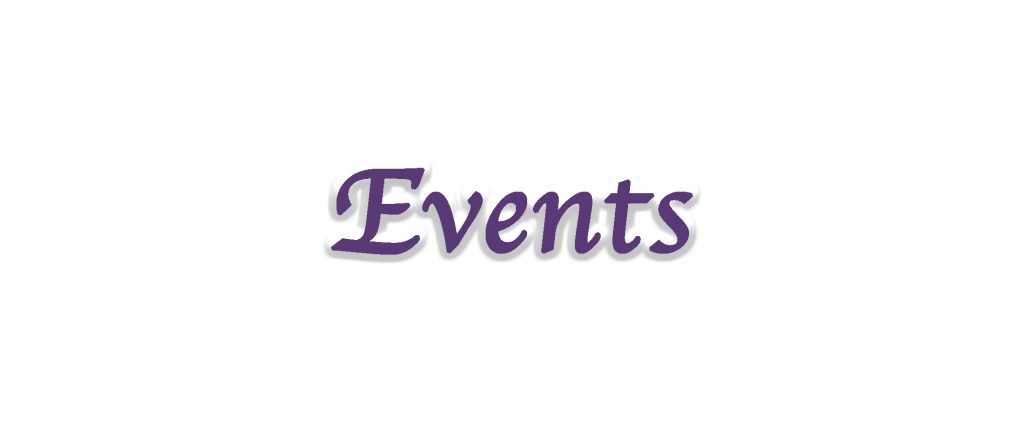 ---
April 
A Weekend with Spirit
Join Sharon Anne Klingler in Lake Como, NJ
April 12 ~ 14, 2019
To RSVP and hold your place, call 732-403-3037 and press prompt (1) for Donna.
Messages From Beyond  
Friday, April 12 ~ 7-9 pm, $35

In this exciting event 
your spirit guides and their messages will be coming to you, for you, and all around you. Unlock the mysteries of sensing and knowing the presence of spirit in this exciting and moving trip to the other side!
*  Many selected audience members will receive powerful and moving messages from the spirit world about their relationships, work, life, & past-life experience;
*  A bridge to a whole new world will be yours through a process that you can use to connect with spirit yourself; 
*  Learn more about spirit through a lively question and answer period about the world beyond, what happens when we die, and the purposes those in spirit hold.
"I could feel spirit all around me!" ~ Nancy E., New York City
"With Sharon's techniques, I'm able to communicate with spirit,
which is something I never thought possible." ~  Mel B., London, England
Advanced Mediumship Intensive Class
Saturday, April 13 ~ 9 am to 5 pm
Sunday, April 14 ~ 9 am to 2 pm
$195
     Whether you do readings for yourself or for others, spirit's information is always – and easily – available to you.  In this dynamic workshop, Sharon will share techniques that help you experience dramatic and spontaneous communication in all of your work with spirit.  You'll discover how easy it is to accelerate and fine-tune your spirit linking skills.  And when you master the many diverse methods of mediumship, every interaction with spirit becomes a revelation!  This workshop includes:
Practices you can use every day to expand your mediumship;

Identifying spirits by their energy and approach;

Releasing anxiety and blocks to your confidence;

Devices for triggering an immediate link with spirit;

Identification or information: the two sides of perception;

Expanding your methods for communicating with spirit;

Understanding and working with the broad scope of physical perceptions;

Esoteric Anatomy: Meanings from the body;

The major types of spirit symbols, from getting your own yes or no to layered Gestalt messaging;

Spontaneous response in collaborating with spirit;

Spirit linking devices inspired by Immanuel Kant;

Tips and troubleshooting in working with spirit.
     Even if you've already begun your development with the world beyond, there are new methods that can help you know spirit better.  So, come and forge a more active rapport with those in the radiant realm and learn new communication techniques that reveal their powerful messages to you!
---
May
Spirit's Messages and Mysteries


Join Sharon Klingler and Thomas John in Westlake, OH
May 3, 2019 ~ 7pm – 9:30pm
     
In this event Sharon and Thomas will help you open to the wonderful presence of the spirits who love and guide you to greater success and joy in every part of your life. This course will include powerful evidence of spirit and their messages. You will also learn hands-on exercises to reach beyond the veil to the highest realms of spirit. This workshop will help you:
* Experience the amazing and abundant presence of spirit through Thomas' and Sharon's dynamic clairvoyance;
* Connect directly with your loved ones in spirit – and with your higher guides – using fast and easy techniques you can use every day;
* Create a clearer understanding about spirit through a lively question and answer period about the world beyond;
* Learn command power words that help you open to the spirits around you anytime and anywhere throughout your daily life.
In this exciting demonstration, Sharon and Thomas will be sharing insightful messages for many selected class members about relationships, work, and life. So, come and join Thomas and Sharon, and take some time to play among the spirits!
Registration Information Coming Soon!
Spirit Communication Intensive
with Sharon Anne Klingler & Thomas John  in Westlake, OH
Saturday, May 4, 2019
9:30 a.m. – 4:30 p.m.
In this exciting workshop Thomas and Sharon will share dynamic techniques that help you experience powerful communications with loved ones and guides in spirit – both for yourself and for others. This seminar will be filled with hands-on exercises that teach you how to:
* Combine clairvoyance, clairsentience, and clairaudience to convey remarkably detailed messages that demonstrate the identity of the Spirit;
* Spontaneously and immediately connect with those in the eternal world to receive their guidance throughout your day;
* Recognize how Spirit utilizes your body, mind, and your own Spirit as a reference point for mediumship;
* Understand and create the left brain/right brain shift and eliminate doubt when working with the world beyond;
* Correctly interpret clairvoyant messages without distortion or embellishment;
* Learn the standards of good information and how to apply the symbols of spirit in their communications with you.
As two of the most specific evidential mediums working today, Sharon and Thomas will share their insights about how to obtain the most detailed evidence and dynamic guidance in your messages from spirit. Whether you are only seeking to develop your spirit communication for yourself, or you are a professional medium wanting to heighten your practice, this workshop is for you. So, come and learn the methods that help you know spirit more deeply, while expanding your communication techniques with the glorious world beyond!
Registration Information Coming Soon! 
Featured On