---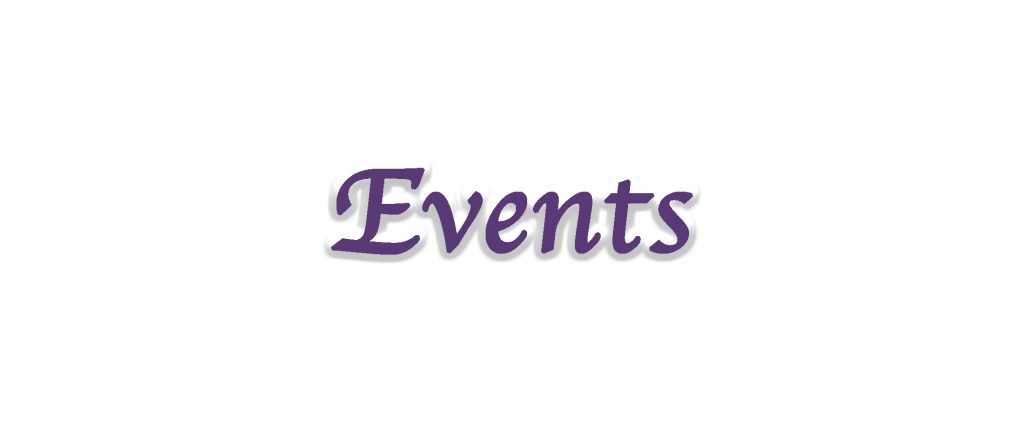 Workshops in Lily Dale, New York
with Sharon Anne Klingler
---
August 
A Night Among the Spirits
Sharon joins Medium Felix Lerma: August 16, 7:00 pm – 10:00 pm; $65
In this event Felix and Sharon will help you open to the wonderful presence of the spirits who love and guide you to greater success and joy in every part of your life. This course will include powerful evidence of spirit and their messages. You will also learn hands-on exercises to reach beyond the veil to the highest realms of spirit. This workshop will help you:
Experience the amazing and abundant presence of spirit through Felix's and Sharon's dynamic clairvoyance;
Connect directly with your loved ones in spirit – and with your higher guides – using fast and easy techniques you can use every day;
Create a clearer understanding about spirit through a lively question and answer period about the world beyond.
Learn command power words that help you open to the spirits around you anytime and anywhere throughout your daily life.
Come and witness the power and healing of spirit communication as Sharon and Felix share insightful messages for many selected class members about relationships, work, and life. In this gathering you will experience a true celebration of love, compassion, life and the after-life. So join us, and take some time to play among the spirits.
~~~~~~~~~~~~~~~~~~~~~~~~~~~~~~~~~~
Spirit Secrets Revealed:

Ways to Reach the Hidden Realms
with Sharon Anne Klingler & Sandra Anne Taylor
August 23, 7:00 pm – August 25, 12:30 pm, Assembly Hall
$65 for each class individually; $255 for full weekend experience
Spirit exists around every corner and in every minute. Yet many people work with Spirit on a limited basis, never realizing the ever-present power they can bring to every experience. Join Sharon Anne Klingler and Sandra Anne Taylor to discover the many unknown ways to receive spirit's revelations.
Friday (7:00pm-10:00pm): Hidden Spirits Revealed
There are spirits and guides who work with you all of the time, even if you don't know they're there. Come and make new connections to spirits who have been with you forever.
Generations of spirit—meeting your ancestors and past-life guides;
Connecting with the unknown Angels around you;
Moving deep into the Akasha for your eternal work with the Masters;
Call new Spirits to help you with all the projects of your life.
Saturday (9:30am-1230pm): Spirit Healing Revealed
Healing can happen in many wonderful ways. Learn how to tap the unlimited power of Spirit to help you heal body, mind, and heart.
Messages from the body;
Assistance from your Healing Angels;
Working with the Divine Physician, the Master Healer in spirit;
Exercises inspired by Edgar Cayce's elements of healing.
Saturday (2:00pm-5:00pm): Secrets of the Medical Intuitive Revealed
You can learn to sense subtle nuances of physical, mental and emotional disruptions—both in yourself and others. Your Spirit guides can show you the actions that can help restore balance and well-being.
Become a medical intuitive through clairvoyance and clairsentience;
Receiving healing information from the Akashic Records;
Reading, feeling, and healing through the aura—connecting with the energetic body;
Learn the esoteric anatomy of the body and the ethics of the medical intuitive.
Sunday (9:30am-12:30pm): Secrets of Symbols and Spirit Connections Revealed
Spirit talks to you throughout the day in many ways, and their symbols can come in many forms. Learn how to notice the subtle presence of Spirit and the information they share.
Signs of Spirit in your daily life;
Interpreting personal symbols for yourself and others;
Mini-exercises to reach into the hidden realms anytime and anywhere;
Understanding Spirit symbols and building your symbol lexicon.
---
2020 – MAY
Reincarnation Intensive: Meet Past Life Guides and Discover Your Hidden Histories!
With Sharon Anne Klingler and Sandra Anne Taylor
May 1st, 2nd, and 3rd, 2020
Friday 7 – 10 pm; Saturday, 9:30 am – 4:30 pm; Sunday, 9:30 am – 12:30 pm
Lyceum – $300 ($275 before April 24, 2020)
You can realize your absolute potential by tapping into your own rich history – a history that goes back through the eons. Learn the techniques to free yourself from karmic blocks and open the door to new possibilities though past life regressions and a pre-life experience.
In this workshop you will meet your past life guides – from spouses and parents to the Ascended Masters – and learn to work with them in every area of your life. Discover how your past life guides can reveal your reincarnational histories and recognize how those histories are felt in your life today. Unveil the power from your previous incarnations and learn to tap talents you may not have known you had. You may be surprised to find how much the fertile ground of your pasts can give birth to new and promising potentials in your future.
This workshop includes:
Karmic causes, cycles, and patterns;
Past life regressions and future progressions;
Physical influences from past lives;
Regression to tap your inner talents from the past;
Working with the Ascended Masters from lifetime to lifetime;
Meeting this life's agenda with your eternal purpose;
Physical perceptions of previous life traumas;
Karmic lessons and the paths to their resolution;
Identifying and linking with past, present, and future guides;
Past life mediumship v. past life regression;
Retro-cognition: perceptions of many of your past life selves;
Therapeutic applications in past life information;
Trouble-shooting and responsibility in past life discovery;
Recognizing the undercurrent of past life emotions and compulsions;
Soul mates: past life ties, and destined meetings in the future;
Discovering your place in history's time lines;
Gemstones, colors, and their reincarnational indications;
From past lives to the futures they breed – seeing what's to come intuitively.
Come and learn how to link with the spirits of the past and investigate reincarnation's impact today. Discover how all that's behind you truly is the springboard to what lies before you. And please bring your favorite pendulum to find out your own history within ancient cultures and countries around the world!

Featured On