A GIFT FROM HAY HOUSE!
A 
FREE
 4-part masterclass ~
The Art of Card Reading 
~ will begin on
Tuesday,
September 14
at 12:00 PM PT / 3:00 PM ET.
In this 
FREE 
Art of Card Reading 
masterclass, you'll learn from many world-renowned card readers, including Colette Baron-Reid,
Rev. Sharon Anne
Klingler
, Sandra Anne Taylor, and Radleigh Valentine.
Join this 
free event
 now to not only watch 
four incredible videos 
from teachers in the masterclass but also download a 
FREE five-chapter guidebook 
~ 
Card Reading Step by Step: A Guide to Getting Started with Oracle and Tarot
Cards.
 This powerful guidebook will lay out everything you need to know to start working with cards, including:
strategies to ignite your unique intuitive abilities;
information on how to choose a card deck that resonates perfectly with you;
exclusive (and easy!) card layouts;
and so much more.
Whether you're new to card reading or want to deepen your skills, this
 free masterclass
 will guide you to awaken your divine connection and develop your intuitive gifts with the mystical art of oracle and tarot reading.
Lessons begin on September 14 at 12:00 PM PT / 3:00 PM ET
The Four Lessons in Your Free Masterclass Are:
September 14
Getting Started with Cards
Hosted by Sandra Anne Taylor and Rev. Sharon Anne Klingler
September 16
The Universe Is Talking to You…Are You Listening?
Hosted by Colette Baron-Reid and Abiola Abrams
September 21
Gearing Up for Successful Readings
Hosted by Radleigh Valentine
September 23
Learning the Sacred Art of Card Reading
Hosted by Kyle Gray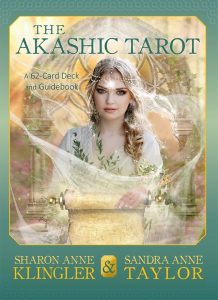 The Akashic Tarot is designed to access the profound energy and unlimited information that make up the Akashic Records, which are great fields of wisdom and power that transcend time and space and are immediately available to all.
Click here to learn more!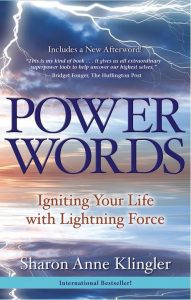 Power Words has an immediate impact on your life. You'll quickly realize that the talents, powers, and opportunities that you seek are not far away. And the words you use can bring them to you. 
"This is my kind of book…It gives us all extraordinary superpower tools to help uncover our highest selves."
 ~ Bridget Fonger, The Huffington PostPower
Click here to learn more!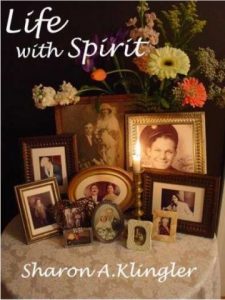 Do you long to connect with your loved ones and angels in the spirit world and access their guidance and support whenever you need it? Sharon's illuminating book will show you the way!
Click here to learn more!
---
Interviews with Sharon
---
Featured on: