Spirit's Messages and Mysteries/Messages From Spirit
with Mediums Sharon Anne Klingler & Daniel Johnson (one of chicago's top psychic mediums) 
October 11,  2019
7 – 9 pm
Unity Spiritual Center
23855 Detroit Rd.
Westlake, OH 44145
$25 pre-registration, $30 at door
In this event Sharon and Daniel will help you open to the wonderful presence of the spirits who love and guide you to greater success and joy in every part of your life. This event will include powerful evidence of spirit and their messages. You will also learn hands-on exercises to reach beyond the veil to the highest realms of spirit. 
In this exciting demonstration, Sharon and Daniel will be sharing insightful messages for many selected class members about relationships, work, and life.
Click Here For More Information
~~~~~~~~~~~~~~~~~~~~~~~~~~~~~~~~~~~~~~~~~~
Psychic Mastery: Tools That Tap Your Psychic Senses
with Daniel Johnson and Sharon Anne Klingler
October 12, 2019
9:30 am to 4:30 pm
Unity Spiritual Center
23855 Detroit Rd.
Westlake, OH 44145
$99 pre-registration, $120 at door
Learn to Expect, Trust, and Act on Your Psychic Guidance!
Your highest forces are available to you every moment of every day. You can bring greater energy to simple tasks – and also open an expansive vision of things yet to come. Learn the easy steps to harness an unbelievable force and precognitive power. When you do, you'll find breathtaking potential at every turn. This workshop includes:
 Touching in with Spirit Guides to help open psychically;

 Psychometry – intuitive information you can feel;

 Clairsentience and body wisdom: insight from the inside;

 Words from your intuition, the Soul's telegraph;

 Using the Pendulum for fast and easy answers;

 Visual images and symbols for profound detail in your psychic messages;

 Billets, your tickets to visions of the future.
Click Here For More Information 
---
Featured Books and Products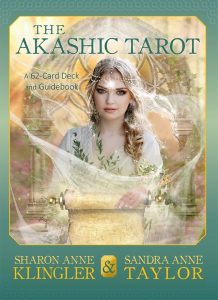 The Akashic Tarot is designed to access the profound energy and unlimited information that make up the Akashic Records, which are great fields of wisdom and power that transcend time and space and are immediately available to all.
Click here to learn more!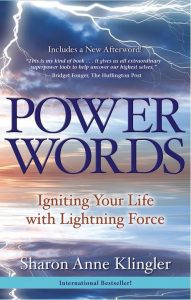 Power Words has an immediate impact on your life. You'll quickly realize that the talents, powers, and opportunities that you seek are not far away. And the words you use can bring them to you. 
"This is my kind of book…It gives us all extraordinary superpower tools to help uncover our highest selves."
 ~ Bridget Fonger, The Huffington PostPower
Click here to learn more!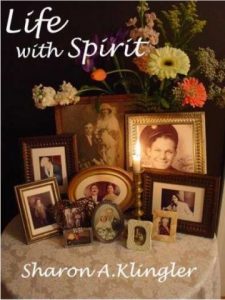 Do you long to connect with your loved ones and angels in the spirit world and access their guidance and support whenever you need it? Sharon's illuminating book will show you the way!
Click here to learn more!
---
Interviews with Sharon
---
Featured on: