Sharon's newest book, Answers from the Ancestral Realms, is now available, with amazing FREE Bonus Gift that come with purchase!  
Click Here !
Answers from the Ancestral Realms gives you the techniques you need to get immediate and clear messages from all of your different ancestral guides anytime, anywhere and in every endeavor of your life ~ your work, relationships, ancestral healing, creative projects, and even psychic development. So you'll always be able to get guidance, anytime and anywhere.
Through the insights and exercises in the book, you'll be able to meet ALL of your ancestors – including spirit guides you didn't even know were your ancestors. If you're already working with guides in your life, this book will help you meet the new ancestral guides who are waiting to help you. If getting to know your guides and ancestors is a new experience for you, Answers from the Ancestral Realms has everything you need to get started and easily connect. Connecting with spirit ancestors is not only for people with special talents. It's for everybody, because spirit is there for everybody. And they are there for you!  Click Here!
 Sharon's Book, Power Words, has an immediate impact on your life. You'll quickly realize that the talents, powers, and opportunities that you seek are not far
away.  And the words you use can bring them to you.       

"This is my kind of book…It gives us all extraordinary superpower tools to help uncover our highest selves."
 ~ Bridget Fonger, The Huffington Post
Click here to learn more!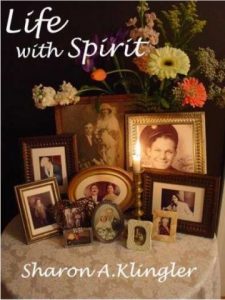 Do you long to connect with your loved ones and angels in the spirit world and access their guidance and support whenever you need it? Sharon's illuminating book will show you the way! Click here to learn more!
Interviews with Sharon
---
Featured on: