"This is the time to be slow,
Lie low to the wall
Until the bitter weather passes.
Try, as best you can, not to let
The wire brush of doubt
Scrape from your heart
All sense of yourself
And your hesitant light.
If you remain generous,
Time will come good;
And you will find your feet
Again on fresh pastures of promise,
Where the air will be kind
And blushed with beginning."
― John O'Donohue, To Bless the Space Between Us: A Book of Blessings
Card Reading Step By Step! A FREE Guidebook  to get started with oracle and tarot cards.
In Card Reading Step By Step, you'll get guidance from eight world-renowned card readers, including Sharon Anne Klingler and Sandra Anne Taylor.
Learn to read tarot and oracle cards confidently and accurately for yourself, your family, and your friends.This free guidebook will teach you the ins and outs of card reading so that you can get started TODAY.
When you sign up to receive this free guidebook, you'll also get FREE access to a four-part masterclass called The Art of Card Reading, which begins in early June.
This series will teach you even more about how to use oracle and tarot cards to connect with the divine and receive clear and accurate guidance any time you need it.  Click Here to Get Your Free Guidebook!
Messages and Wisdom from the Other Side
Join award-winning host Doctor Sharon Martin and her guest, renowned author, medium and clairvoyant, Sharon Anne Klingler to talk about experiencing your loved ones and guides in Spirit. The great presence of Spirit is available to all of us. Both the spirit within  as well as the spirit guides who seek to share their insight and assistance. Join us to hear how we can maximize their help.  Wednesday June 3, 2020 at 4 pm PT,  7 pm ET.  Details Coming Soon! 
Reminder!
Sharon and Sandra are offering a
10%
discount
on readings and consultations through

June 30,
2020

. 
Call our office at

440-871-5448

or email us
at 

camsnonna6267@gmail.com 

to schedule an appointment. 

If you are buying a

Reading

Gift Certificate 

online, enter the

code

10may 

to receive your discount

.

~ ~ ~ ~
Featured Books and Products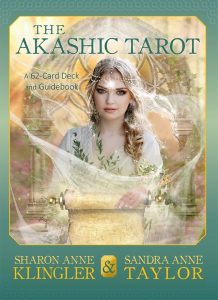 The Akashic Tarot is designed to access the profound energy and unlimited information that make up the Akashic Records, which are great fields of wisdom and power that transcend time and space and are immediately available to all.
Click here to learn more!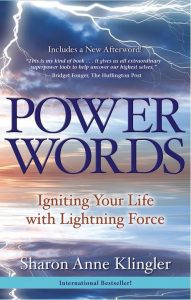 Power Words has an immediate impact on your life. You'll quickly realize that the talents, powers, and opportunities that you seek are not far away. And the words you use can bring them to you. 
"This is my kind of book…It gives us all extraordinary superpower tools to help uncover our highest selves."
 ~ Bridget Fonger, The Huffington PostPower
Click here to learn more!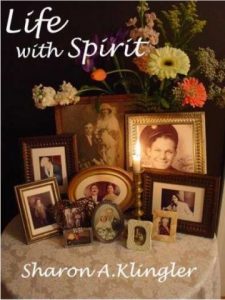 Do you long to connect with your loved ones and angels in the spirit world and access their guidance and support whenever you need it? Sharon's illuminating book will show you the way!
Click here to learn more!
---
Interviews with Sharon
---
Featured on: