---
Hello

 

Friends!

 
We hope you are enjoying the amazing

Hay House


You Can Heal Your Life

FREE

Summit!
As of today, we have 63 free lessons available with amazing audio and video lessons that cover personal growth, spirituality, energy healing, metaphysical, and abundance!  Series 6 begins May 14 at 4 pm PT, and includes Sharon Klingler's and Sandra Taylor's valuable and fascinating seminar, How to Use Tarot Cards to Trigger Healthy Transformation.
You still have many possibilities to experience personal growth, receive spiritual wisdom, create prosperity, apply new healthy lifestyle practices, connect with the Metaphysical, engage in your own energy healing, and find your life's purpose.
Don't miss out on this FREE 17-day journey to self-discovery, health and success!
Although the summit is free until May 20, what if you aren't able to view all of the lessons because of your busy life?  What if you would like to own this valuable series so that you could return to it whenever you wanted?
~~~~~~~~~~~~~~~~~
---
Save the Dates! ~ October 11-12, 2019
Join Mediums Sharon Anne Klingler & Daniel Johnson
Details to Follow
---
Featured Books and Products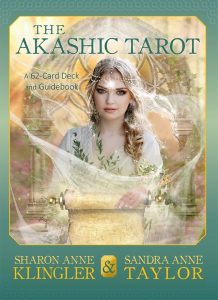 The Akashic Tarot is designed to access the profound energy and unlimited information that make up the Akashic Records, which are great fields of wisdom and power that transcend time and space and are immediately available to all.
Click here to learn more!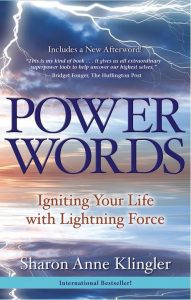 Power Words has an immediate impact on your life. You'll quickly realize that the talents, powers, and opportunities that you seek are not far away. And the words you use can bring them to you. 
"This is my kind of book…It gives us all extraordinary superpower tools to help uncover our highest selves."
 ~ Bridget Fonger, The Huffington PostPower
Click here to learn more!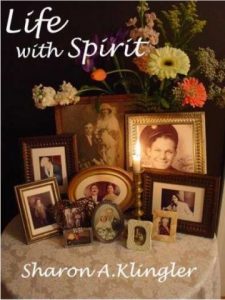 Do you long to connect with your loved ones and angels in the spirit world and access their guidance and support whenever you need it? Sharon's illuminating book will show you the way!
Click here to learn more!
---
Interviews with Sharon
---
Featured on: